In Memory
Edmund F. Sullivan
Edmund F. Sullivan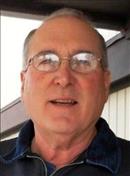 Edmund F. Sullivan

Age: 70 • Ripton VT

Edmund "Ed" F. Sullivan 70, died Friday evening, February 26, 2016. He passed peacefully at home surrounded by family and friends after a courageous battle with cancer.

Ed was a member of St. Mary's Catholic Church and the American Society of Safety Engineers. He served his country in Vietnam for the United States Airforce. In a life dedicated to service, he spent over 50 years filling multiple fire and rescue roles. He was a member of Ripton Fire & First Response, Brandon Area Rescue Squad, Middlebury Regional EMS and Vermont Farm Health Task Force. In addition, he was a respected mentor for students of the Middlebury College Emergency Response Team.

Ed was employed by Middlebury College as the Safety Coordinator for 18 and half years retiring from full time work in May of 2013 and continued as a part time instructor. In addition, Ed was employed at The Middlebury Regional Emergency and Medical Services. In his free time Ed was an avid outdoor enthusiast, enjoying skiing, hiking, camping, kayaking, hunting, and also riding his Harley. He was also a member of the Red Knights Motorcycle Club.

He was born December 19, 1945 in Cambridge, MA the son of Daniel F. and Georgette (Gingras) Sullivan. He is survived by his wife Kathleen (Billings) Sullivan of Ripton, his children, Erin Sullivan of West Boylston, MA, Derek Sullivan of Fitchburg, MA and Edward "Ted" Raymond of Mesa, AZ, by his grandchildren, Seamus Sullivan and Edward "J.J." Raymond, also by several nieces and cousins. He was predeceased by his parents, his brother Paul Sullivan and his previous wife Rosemary.

A Mass of Christian Burial will be celebrated on Wednesday March 2, 2016 at 10 A.M. at St. Mary's Catholic Church, with the Rev. William Beaudin as the celebrant. Visiting hours for family and friends will be held on Tuesday, March 1, 2016 from 4-7 P.M. at the Sanderson Ducharme Funeral Home, located at 117 South Main Street, Middlebury.