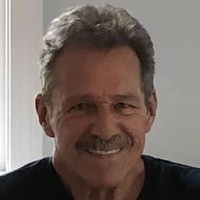 James Joseph Macklin III of Chatham, MA passed peacefully on July 22, 2022.
At his request, a private remembrance will be held for family members only.
Jim was born on March 8, 1947 in Cambridge, MA to Dr. James Joseph Macklin II and Helen Macklin (Flanders). A graduate of Arlington High School, his affinity for the trades was evident early on as he worked his way to leadership roles in various mechanical contracting companies in the Boston area. This work culminated in starting his own company, Mechanical Alliance Service Co (MASCo), which he owned and operated for over 20 years servicing major property managers and large-scale construction projects up and down the east coast.
He is survived by his sisters Helen Matthews and her husband Dr. Dennis Matthews of Denver, CO and Suzanne Macklin of Manchester, NH. Jim is further survived by his son James Macklin IV and husband Kevin Wilson of Boston, MA and his son Justin Macklin, his wife Laura Macklin and his three granddaughters Parker Macklin, Addison Macklin, and Scarlett Macklin of Hingham, MA. His granddaughters lit up his life and loved nothing more than being silly with their "Bumpa" on the deck of the Cape house where the entire family spent many hours laughing, eating and relaxing under the warmth of the summer sun. Others who are feeling this loss tremendously are the mother of his children and good friend Linda Macklin of Ayer, MA, his many nieces and nephews, and his best friend and loyal caretaker until the end, Sandra Glanville of Worcester, MA.
He was predeceased by his parents and his sister Maryanne Freund of Chapel Hill, NC.
Jim was a selfless man who found great solace when surrounded by family and friends. Sarcasm was never far from any conversation as his exaggerated statements always brought out a laugh from those around him. He was defined by his work ethic, always finding a task to take on even when there wasn't anything left to do. He also wouldn't mind telling someone what they were doing wrong even with the most menial tasks. A long-time season ticket holder of the Boston Bruins, Jim also loved attending games and cheering on the black and gold.
Growing up with a house in Pocasset on Cape Cod, he found peace when crossing the bridges over the canal. Later relocating to Chatham, he learned to appreciate the serenity of nature spending many hours watching the birds from the deck, eating cartons of ice cream, taking naps in the gentle breeze and reflecting on life's ups and downs with his family by his side. Most of all he was a man that loved being surrounded by others, sharing a meal, sharing a laugh, and imparting the wisdom he gathered over a life well lived. He will be sorely missed by all those that knew him.
To honor Jim, please consider making a donation to one of the following organizations to Donate – TWLOHA or to PFF (mobilecause.com)